Growth Tips for Small Businesses During the COVID-19 Recovery
|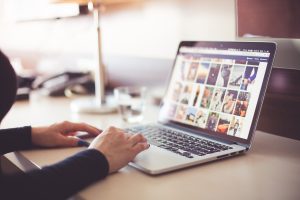 For the vast majority of small business owners, the COVID-19 pandemic has been detrimental, and many companies are struggling to remain solvent throughout this recovery phase, and certain businesses, like gyms and bars, are staying closed for the time being. But it's possible to grow and expand your business while respecting current regulations. We've gathered up a collection of informative resources full of advice on everything from strategic networking to creating digital products.
Strategies for Growth
Chances are, you're looking to improve upon your sales numbers from the past few months. These resources will help you develop a fresh approach to sales.
Goeins-Williams Associates consulting services can improve your performance and help you achieve your organizational goals.
Expanding Your Customer Base
Despite the economic downturn, people are still shopping and spending money. Here's how to market to potential customers and connect with new business clients for your company. 
Concentrate on strategic digital networking efforts that won't be affected by social distancing restrictions.
Widen your reach, take on new projects, and boost your revenue by establishing a profile on an online job board, which will allow you to pitch your company's services to new clients and other businesses.
Explore your options for developing digital products, which may attract new customers that wouldn't typically turn to your business.
Create an Inviting Retail Space
If you're allowed to invite customers back to your physical retail space to shop in person, take a little time for basic renovations first.
Consider switching up your store's color scheme with a fresh coat of paint.
Follow these basic principles for setting up visual merchandise displays that will prove irresistible to customers.
If you've spent much of the year worrying about the future of your business, you're not alone. Almost every small business owner is facing similar challenges. But if you take advantage of all of the growth opportunities that are available, you'll be able to improve your company's prospects.
For organizational and professional development consulting services that will dramatically improve your performance, reach out to Goeins-Williams Associates by calling 302-659-1099 or sending a message.
——————-
About the author…
Elena Stewart is a certified life coach who specializes in the teachings of Brené Brown, Danielle LaPorte, and Marie Forleo. She successfully transitioned from the corporate world to running her own business, and she now helps others achieve their career goals and dreams.